What is TSCEC 2023?
Human-centric smart city development and innovative information and 

communications technology
encounter at Nokia Arena transforming

​

an urban metaverse with the latest digital solutions.
The event combines

​

forward-looking thinkers, cutting edge technology, services and solutions.
​
BEYOND THE ABSTRACT
The international, world-class Tampere Smart City Expo & Conference

​




deep dives beyond the abstract – where the ideas are taken to action. 
​
Digitally Smart 
​Data, analytics & Artificial Intelligence are transforming how we manage operations, develop new digital services, and co-create new solutions for our environment.​ Robotics and automation are shaping processes across industries. With the emergence of Web 3.0, blockchain and generative AI, we are heading towards a new reality in which physical and virtual experiences merge within the metaverse creating real life solutions and digital twins. The virtual reality is the extended reality to be.
Urban Intelligence
​
​ Smart urban areas​ are a key factor to improve the quality of life by ensuring public services and having the opportunity to make up-to-date changes through the continuous digital results and feedback.  The much-discussed mobility of the future such as autonomous driving ​is playing an increasingly important role. Through data analytics, it is possible to offer residents better and more comprehensive services, improving the wellbeing for all.​
Responsible 

ColLAB

​​
Functional cyber security ​​is a must and a shared matter of ongoing improvement.  AI ethics and governance play a valuable role in digital collaborations.​ Clear focus is on humane digitalization, where technology ​​works together with people. Development lies in doing things together and learning from one another. International cooperation, responsibility and sustainable solutions will also be on focus and in the event highlights. ​
​
From Ideas to Action.
The visual event experience is complemented by inspiring and awakening programme content, which brings not only company speeches but also inspiring top speakers both from Finland and internationally.
Heart of the City – Heart of the Land
The most loved city of Finland, Tampere, invites you to experience the Tampere Smart City Expo & Conference. Just 200 kilometres from the capital city, Tampere offers not only a great location but also the core of expertise for the fields of smart city development and ICT.
Perfectly in the city center the world-class state-of-the-art Nokia Arena sets the stage for the bright, smart, digital future. At Nokia Arena one can expect the unforgettable!
See you in Tampere on June 6.–7th 2022 at Nokia Arena!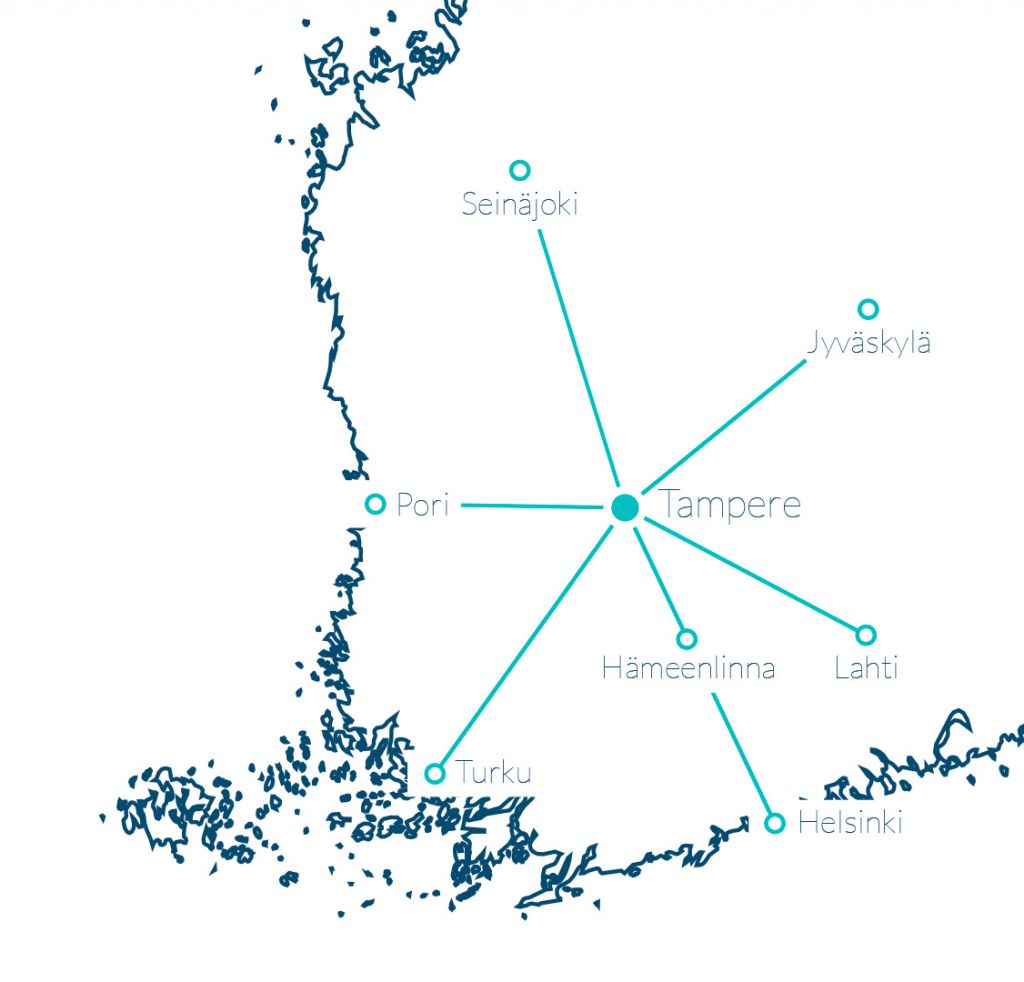 ---
You want to join, right?
We totally get it! You are eager to join the most intelligent and human-centric digital event of the summer – and that'll most certainly do! Contact our sales and ensure your place in the metaverse now!
Check out the partnerships and stands – and do ask for more as well!
As the future is created together.
---
Tampere Smart City Expo & Conference
Tampere Smart City Expo & Conference is organised by the City of Tampere, Business Tampere, and Tampere Trade Fairs Group.
The event is produced by Tampere Trade Fairs Group.